About Dr Ng
Dr Ng Hian Chan graduated with a MBBS from Universiti Malaya in 1999; after which, he proceeded to obtain a Master of Surgery (Plastic Surgery) from Universiti Sains Malaysia in 2007.
Dr Ng constantly strives to be at the forefront regarding latest developments in the field of plastic surgery by attending courses and conferences both at local and international levels. In 2011, he underwent a short-term fellowship at the Oral & Cranio-maxillofacial Surgery Department of Hannover Medical University in Germany. In 2012, Dr Ng also had the privilege to spend one month at the Department of Plastic & Reconstructive Surgery of Chang Gung Memorial Hospital in Taipei, Taiwan. During this time, he served as a Visiting Scholar in Aesthetic Medicine and Surgery.
Dr Ng has a keen interest in aesthetic breast surgery. He is skilled at performing breast augmentation, reduction, and lifting procedures, using the periareolar incision method. Scars are less visible as incisions are made at the areolar when using this method.
In addition to that, Dr Ng also incorporates advanced healthcare technology to treat his patients. He is trained in using Vaser LipoSelection, which is minimally invasive and performed under local anesthesia for procedures such as liposuction and major body contouring surgeries.
Aside from attending to his patients, Dr Ng also actively participates in community work and has served as a volunteer during the Kelantan floods. During his free time, he enjoys mountain climbing, and keeps himself fit through participating in marathons and triathlons.

Eyelid surgeries - Double eyelid surgery and eye bag removals

Skin and soft tissue tumors removal, skin cancer resection and reconstruction

Minimally invasive facial rejuvenation like fillers and thread lifts

Rhinoplasty with both silicone implant and cartilage graft

Face lift - sub SMAS facelift for forehead, face and neck rejuvenation

Burn management with skin grafting and skin expansion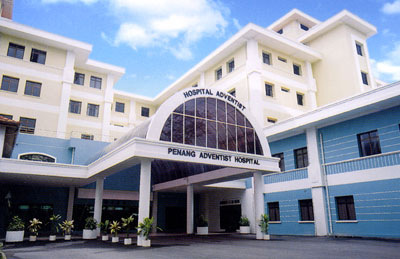 Part of Adventist Health Network
Joint Commission International (JCI) Accreditation
Malaysian Society of Quality in Health (MSQH) Accreditation
Baby Friendly Hospital Initiatives (BFHI) Accreditation
Health Promoting Hospital Network (HPH) Accreditation
253 Hospital Beds - including 10 ICU Beds and 9 HDU Beds
Centre of Excellence
Multi-lingual Staff
International Patient Services
Participant in Cardiac Stem Cell Research Study
Cardiac Rehabilitation Programme
Modern Facilities & Technologies
Affordable Prices
Excellent Services

Personalized care, individualized treatment after thorough discussions with your surgeon
Use of advanced and clinically proven surgical methods
Friendly and supportive nursing care before, during and after the procedure
Proper operative theatre in medical center to ensure patient's safety